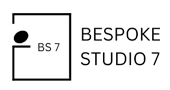 ARCHITECTURAL & BUILDING DESIGN SERVICES
Just purchased a new piece of land? Or perhaps you may wnat to pull down an old structure and erect something else. Either way, we can provide architectural technical and design services: skecth design, detail design, tender documentation, construction documentation. Leave it to the experts at The Atelier and sit back. Check us out theatelier15.com.
Contact info
One Stop Solution for Interior Design! Call now!