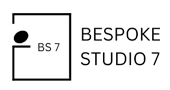 ARCHITECTURAL & BUILDING DESIGN SERVICES
Just purchased a new piece of land? Or perhaps you may wnat to pull down an old structure and erect something else. Either way, we can provide architectural technical and design services: skecth design, detail design, tender documentation, construction documentation. Leave it to the experts at The Atelier and sit back. Check us out theatelier15.com.
Contact info
One Stop Solution for Interior Design! Call now!
Our Team
Sunalini Esther
Graduated with distinction from the prestigious institution, School of Architecture and Planning (SAP), Anna University, Guindy.
She is a creative and passionate architect, looking to deliver the best to the client.
Monsingh Devadas
Gradute of SAP Guindy, was the former Dean at SAP. He serves as the advisor to the design studio and brings his many years of experience and expertise to the table.